The Doilie Foundation currently only operates in Johannesburg and has four learners enrolled at the
National School of the Arts (NSA). Three of the learners are majoring in music and one in dance.
Though the learners are majoring in the arts they are encouraged to also excel in academics.
All efforts are made to assist the learners on academic level while specialising in their chosen
artistic fields. Failing of academic subjects leads to two warnings and then removal from the program.
The Foundation aims to 'adopt' at least one extra child per year.
INDIVIDUALS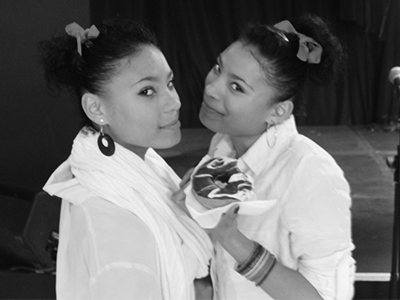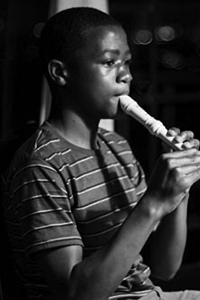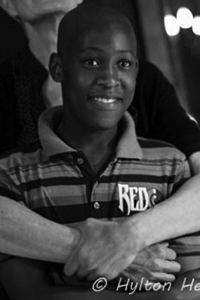 NALEDI DWEBA (18) has been with the Doilie Foundation since it was founded. Naledi started at the NSA
in Grade 10 in 2012 and after only one year received full colours for music as well as merit certificates
for Life orientation and overall average. Naledi holds the position of Principal Clarinet in the
Johannesburg Youth Symphonic Wind Band as well as First Clarinet in the Johannesburg Youth Orchestra.
In January 2014 he once again received full colours for music.
Fifteen year old twins, SHOLAN and SHOLEEN FRANCIS have originally both been with the Foundation, but since the
beginning of 2014 Sholeen has been attending a regular school and is no longer a beneficiary of the Foundation
though she is still in the foster care of Elzabé. Sholan's first instrument is violin and second is the recorder.
THOMAS DWEBA (16) is in Grade 10 with viola as first instrument and French Horn as second instrument.
He plays in the school orchestra.
FANELO NDWENI (14) is in Grade 9 and majoring in Classical Ballet. Fanelo has been a student of Dada
Masilo at the Dance Factory since he was 8 years old.