THE DOILIE FOUNDATION AND SANYO FUNDRAISING COCKTAIL FUNCTION ON 18 AUGUST 2018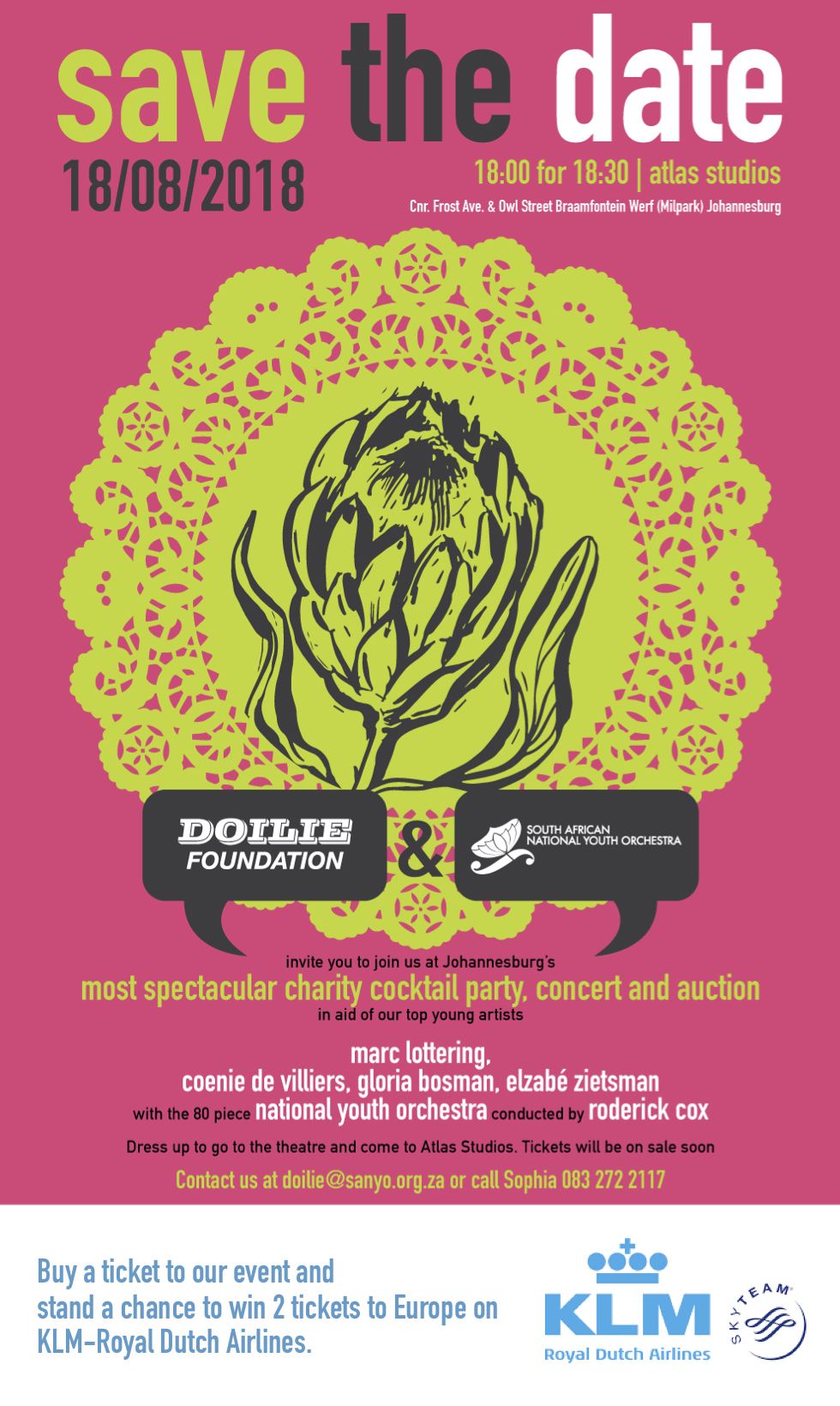 For more information, click on the images below:
THE DOILIE CLUB
In December 2006 Elzabé Zietsman bought her dream house on the highest koppie in Johannesburg and started work to turn it into a guest house with a private dining room. She applied for the applicable business rights and rezoning, but due to objections from neighbours, who feared she might turn it into a nest of iniquity, the process was delayed substantially. It literally took years. Out of frustration she finally called in the help of lawyers in 2009 and was advised to start a club. Zietsies Culture Club was born.
The idea of the club was not to make extra money, but just to allow Elzabé to run her establishment and from the start she made it clear that all membership fees will be paid into a separate bank account and be used for a charity of her choice. Elzabé started looking after one child whose parents could not afford his school fees at the National School of the Arts in 2009, one thing led to another and by 2013 she was looking after six learners at NSA, hence the Doilie Foundation was established.
The Doilie Club currently has approximately 900 members and all membership fees are paid over to the Foundation.
ALEX HAMILTON
www.alexhamilton.co.za

Cape Town based Pop Artist, Alex Hamilton's work is on permanent exhibition at Elzabé's guest house in Johannesburg. Alex donates 50% of all sales generated from Zietsies to the Doilie Foundation.
BARTEL ART TRUST